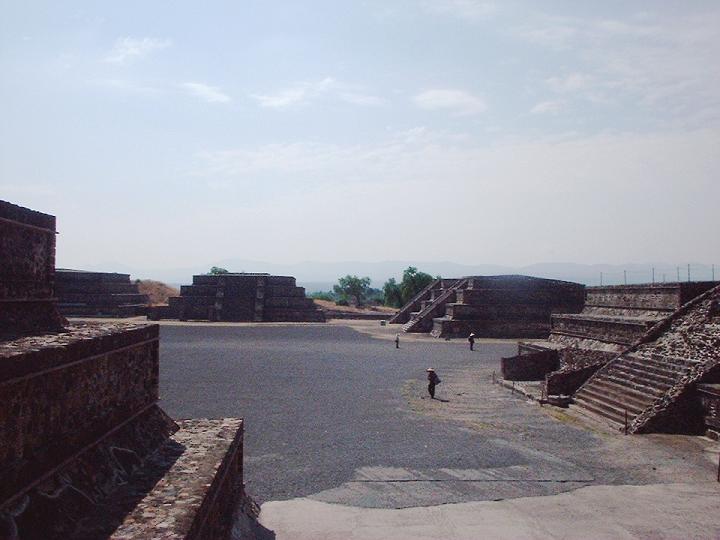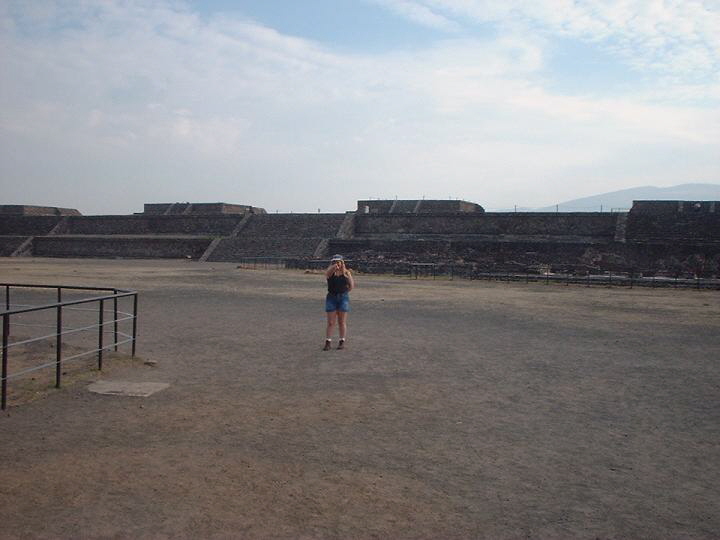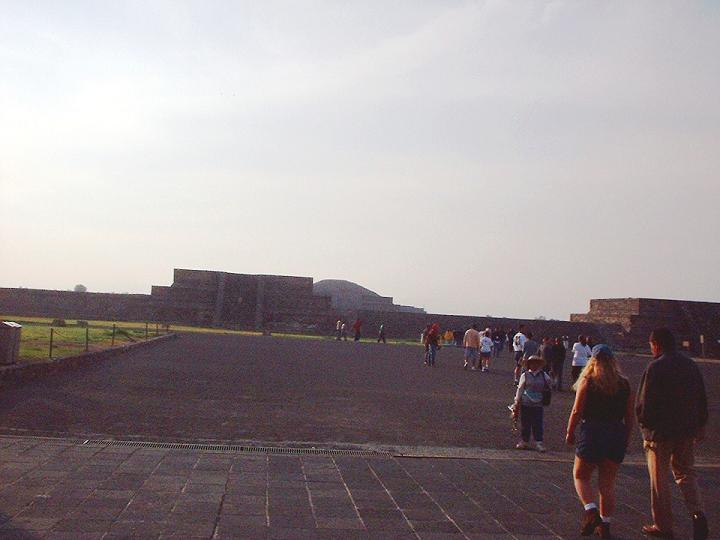 In the one picture directly above is Paco and me walking over to the Pyramids
People drive in Mexico City, very fast and somewhat reckless. It's kind of similar to how they drive in Italy. Paco told me about the Sun Worshipers who come out to these pyramids early in the morning and asked if I was one, because I wanted to go there in the morning. I did not know what he meant until I climbed to the top of "The Pyramid of the Sun" and "The Pyramid of the Moon". He was referring to a religous cult. I saw the Sun Worshipers. I think the name says it all. To me, they are of the same caliber as Hare Krishnas.
Paco stayed behind as I climbed the pyramids. He thought I was nuts. Well, there were a lot of us other "nuts" doing the same thing. My journey ended up being a hike from hell, because the sun started beating down and it was getting hot out. Nothing like Seattle. Now living in New Orleans, and Australia, I was used to heat and humidity, but after being in Nevada and Washington State for a long time, I was not acclimated for this. I really regret not buying nick nacks and souvineers from the vendors there, because the stuff was really cheap. I thought at the time, that I did not want to be carting a lot of junk back to Seattle.